On the evening of August 22, Qualcomm officially announced that it has begun to produce a new generation of Snapdragon SoC chips, using 7nm process. Qualcomm said that the 7nm SoC can be paired with the Opteron X50 5G baseband and is expected to be the first mobile platform to support 5G.
Prior to this, Qualcomm never announced the timetable for the production of the Snapdragon chip. This time, the high-profile announcement of the product rhythm looks more like an "industry declaration of war". A week ago, Samsung just released its own 5G baseband Exynos Modem 5100, using a 10nm process. Samsung said it is the world's first 5G baseband chip that is fully compliant with the 3GPP standard. A week later, Huawei is also about to release the Kirin 980 based on the 7nm process in Germany. In the early preheating, this chip was defined as the "world's first" 7nm commercial chip.
It should be known that at almost the same time last year, Huawei released the "first AI chip" Kirin 970, and Qualcomm immediately held a small media communication meeting, saying that it had started the artificial intelligence project as early as 2007. Although there is no direct comment, Qualcomm is still somewhat concerned about the AI "talking" of other companies.
"We are pleased to be working with global OEMs, operators, infrastructure vendors and standards organizations to help launch the first 5G mobile hotspots by the end of 2018 and support smartphones using our next-generation mobile platform in the first half of 2019. " The release of Qualcomm President Christiano Amon said in parallel that the complete information of the next generation flagship mobile platform is scheduled to be released in the fourth quarter of 2018.
For the chip development process, Qualcomm has never been as intensive as it is today.
In order to occupy a favorable position in the next generation of ultra-high-capacity and low-latency 5G networks, manufacturers such as Samsung, Qualcomm and Huawei are accelerating the layout speed.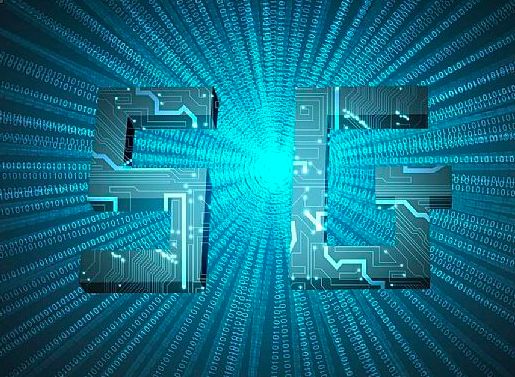 On August 15, Samsung officially launched its first 5G baseband chip Exynos Modem 5100, using 10nm process.
According to Samsung, this is the world's first 5G baseband chip that fully complies with the 3GPP R15 5G international standard. Its 5G network signal receiving performance is: in the frequency band below 6 GHz, the maximum download rate can reach 2 Gbps; in the millimeter wave band, the maximum download rate is up to 6 Gbps. In addition, Samsung announced that it has successfully conducted wireless call testing between the 5G prototype terminal and the 5G base station equipped with the Exynos Modem 5100 baseband.
It is understood that the Exynos Modem 5100 baseband is a single-chip design, which will be provided to customers with RF IC, envelope tracking, power management IC and other solutions. This is another heavyweight after Samsung announced the 3.5GHz 5GNR base station in July this year. Initiatives, the intention of laying out 5G and stabilizing the mobile communication market position is obvious. Samsung said that the chip will be officially launched at the end of 2018, and the device carrying the chip will be shipped in the first quarter of 2019.
On August 31, the 7-nm mobile phone processor Kirin 980 will also be unveiled, which is regarded by the outside world as a "nuclear weapon" for Huawei's 5G terminal product line layout. However, after the chip industry entered the oligarchic battle, the looting of technical resources became more and more fierce. Qualcomm is also a chaser for the 7nm process technology.
Although Samsung used to be the OEM of Apple's A series of processors, with the entry of TSMC, the process technology was gradually abandoned, and Qualcomm gradually shifted from Samsung OEM to TSMC. TSMC 7nm is expected to receive more than 50 this year. The project is adopted and the annual revenue will exceed 10%.
Qualcomm said that the 7nm SoC can be paired with the Opteron X50 5G baseband and is expected to be the first 5G-enabled mobile platform for top smartphones and other mobile devices. "At present, there are quite a few OEMs who have got samples, and they are developing the next generation of consumer products based on this," said the person in charge of Qualcomm.
"Generally, the company is only mass-produced and dare to officially release it." A person in charge of MediaTek said that the industry's expectations for 5G chips are very high, and every manufacturer hopes to snatch the first." The person in charge said that MediaTek also The first 5G baseband chip M70 was released, which was also based on TSMC's 7-nanometer process, but will be officially commercialized by the beginning of 2019.
A person in charge of Huawei told reporters that "the user is actually used for commercial use, and the sooner the release is, the more dominant it is."
5G mobile phone scale still needs to wait for three years
As chip giants continue to accelerate their pace on 5G commercials, the timetable for the release of 5G smartphones is becoming clearer.
For example, Samsung said it will launch 5G mobile phones in March 2019. Huawei said that it will launch 5G mobile phones in June 2019. OPPO and vivo also said that they will launch 5G mobile phones in 2019.
Cristiano Amon said that 5G is in its infancy, and 5G communication technology needs to be improved several times. Later, more bands and antennas will be added, and energy consumption will be lower. "5G and 4G eras, there will be multiple standards, there will be multiple rounds of speed. The current 5G peak is 5GB per second, there will be a higher speed in the future." Amon believes.
According to Digitimes Research, 5G terminal devices, including smartphones, CPE and WiFi devices, will start shipping in the market in 2019 and will not be shipped until 2021.
Data shows that 5G smartphone shipments will account for 97% of total 5G terminal shipments (about one-fifth of new handsets will support 5G) and 18% of global smartphone shipments in 2022.
The above analysts believe that 5G smartphones still need to pass modular front-end RF components and run SoC solutions for 4G/5G baseband chips and application processors on NSA (non-independent) networks operating in less than 6 GHz environments. Optimize its cost structure. Since 5G smartphones support millimeter wave (mmWave) transmission, shipments of 5G smartphones will not start until 2021, and their signals are susceptible to obstacles. Therefore, 5G smartphones need to be configured with 4-8 antenna arrays. Enhance its signal reception capabilities, making overall size and power consumption a new technical obstacle to the production of 5G smartphones.
But this does not affect consumers' expectations for 5G phones.
Twelve years ago, the mobile network speed reached 1.8Mbps, and everyone could open a simple web page with a mobile phone, but the expansion function was very limited. Seven years ago, the maximum speed of mobile networks reached 100Mbps, making it possible to view pictures, and applications such as TalkBox and WeChat began to appear. Today, 4G networks are evolving, opening pictures and videos in 1 second is long gone, and can be used for navigation and live broadcast.
With the landing of the 5G standard, depressing consumer demand is expected to be further released. In the case of movies, for example, a half-hour microfilm "Lifeline" with a resolution of 720P and a size of about 140MB can be downloaded in a few seconds in a 5G environment, and can make the immersive experience more realistic.