Continuous Positive Airway Pressure (CPAP)
CPAP: An artificial respirator that applies pressure to the respiratory tract.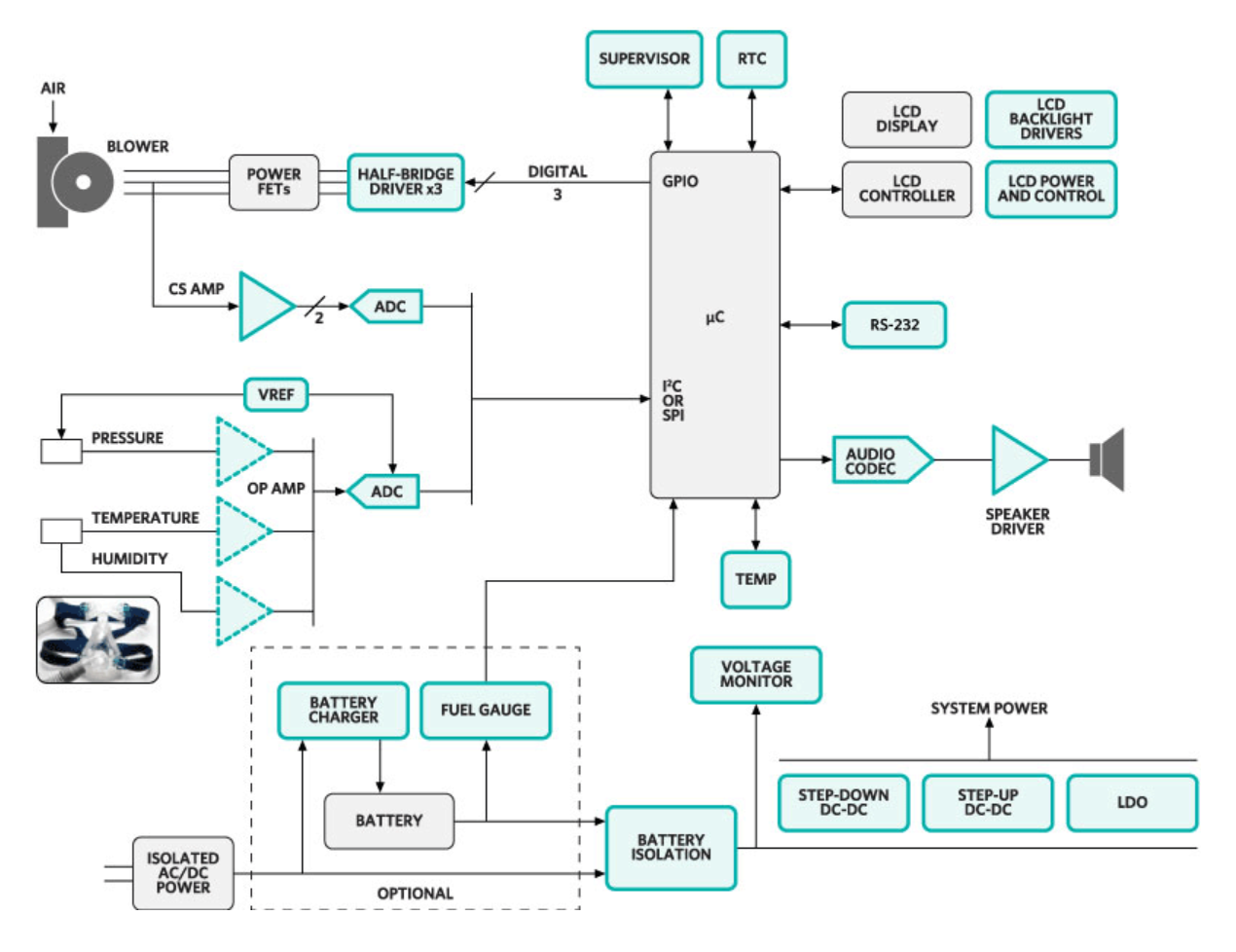 * The blue box is the part that Maxim can provide. For the detailed part numbers, please see the table below.
Parts that can be used with this CPAP ( From MAXIM )
A CPAP machine consists of the following parts:
A CPAP machine consists of a blower mechanism with a variable air pressure output. The variation is controlled by a microcontroller-based embedded system. The embedded system contains inputs from air monitoring sensors and motor control sensors.

Mask air is monitored by input sensors that measure temperature, humidity, and pressure. Motor-related sensors include motor-winding current input and motor voltage. Additional system sensors include temperature.

System outputs include the motor speed and any audible alarms or spoken voice alarms.

The user interface consists primarily of on/off and pressure control buttons, and pressure indicators. These indicators can be implemented on backlit LCDs for more expensive systems or simply signaling LEDs for less expensive systems.

Some CPAP machines are battery powered and portable, but most are bedside plug-in designs that use line power. The line-powered devices can also have a limited battery backup to provide service during power interruptions.
---



CPAP Application Solutions for Several Major Brands



(A) Maxim Integrated (B) Texas Instruments (C) STMicroelectronics
(D) NXP Semiconductors (E) Renesas Electronics (F) Microchip Technology