Microchip

Continuous Positive Airway Pressure (CPAP)
Continuous Positive Airway Pressure (CPAP) machines deliver therapy for obstructive sleep apnea. Essentially an air pump, a CPAP device continually adjusts its output to the user's breathing pattern in order to maintain a constant pressure. To meet system objectives, CPAP designers use various types of motors, all of which can be controlled by Microchip's PIC® microcontrollers with flexible integrated motor control peripherals.
Microchip's options for components in CPAP machines include:

dsPIC® Digital Signal Controller (DSC) with Digital Signal Processing (DSP) and motor control;

Signal conditioning and amplification chips;

Temperature sensors;

Touch and gesture sensing.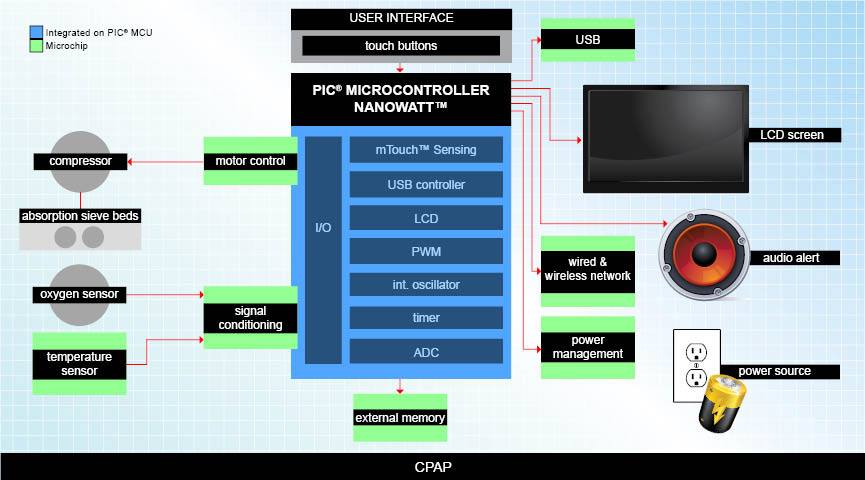 ---
Digital Thermometer
There is now an increased market demand for temperature measurement capabilities in both medical and fitness devices. Power consumption is one of the major factors in digital thermometer design. The need for extended battery life, along with high-precision, fast response time and lower cost is critical. Microchip's PIC® microcontrollers with eXtreme Low Power (XLP) technology and our wide range of analog components offer extensive flexibility and performance to designers of digital thermometers.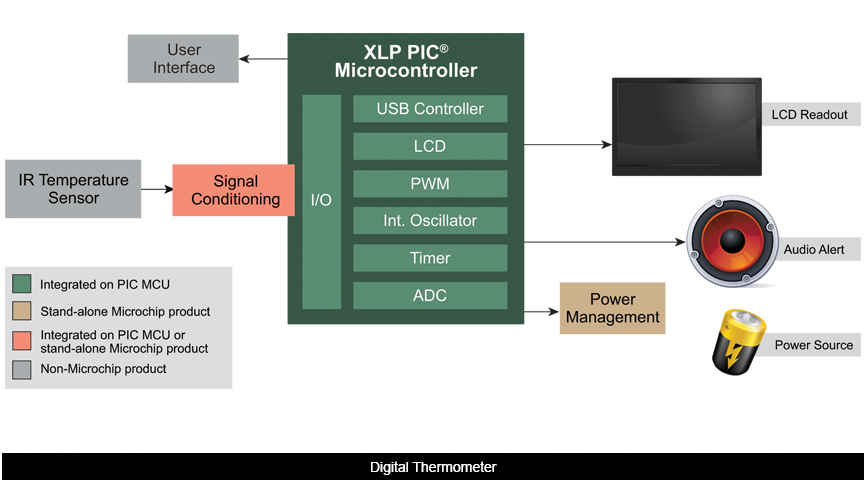 ---
CPAP Application Solutions for Several Major Brands



(A) Maxim Integrated (B) Texas Instruments (C) STMicroelectronics
(D) NXP Semiconductors (E) Renesas Electronics (F) Microchip Technology